As Christmas approaches we will be finding out how German children celebrate Christmas. This week we will also be watching a German film showing how advent calendars are made and learning a new song to the tune of Merry Christmas Everyone which will help us learn some new words for writing a Christmas list.
If you want to watch the Advent calendar film again here is the link:
http://www.wdrmaus.de/filme/sachgeschichten/adventskalender.php5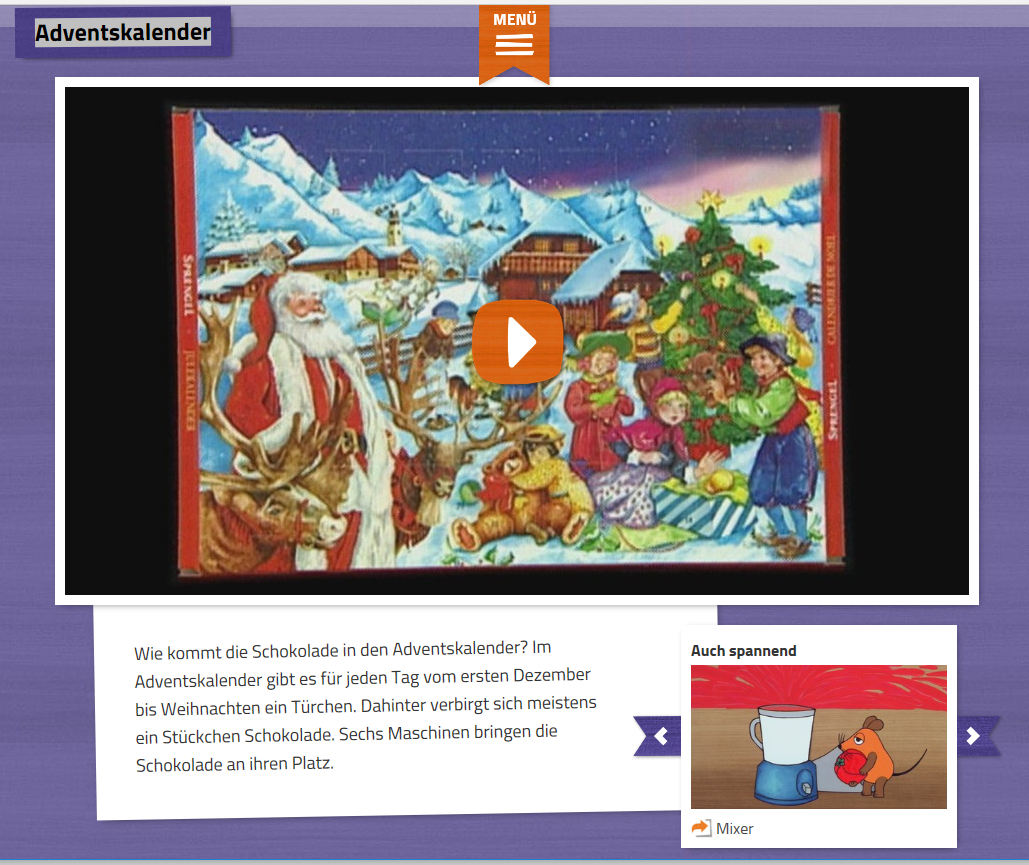 There are is also lots of information about Christmas in Germany on the UK German Connection's Voyage Kids website.  Why not try some of the games on there?