Our new topic for our language lessons in KS2 is "Das Kino"(cinema).  This week Years 3-6 have had their first German lesson of 2018 in which they started to think about the sort of vocabulary we could learn linked to the topic.  We did a quiz on Kahoot! called Das Kino to learn a few new words and watch a couple of film trailers in German.
If you want to do the quiz again it is still available on the Kahoot website. Just make sure you look for the one by mrsausher.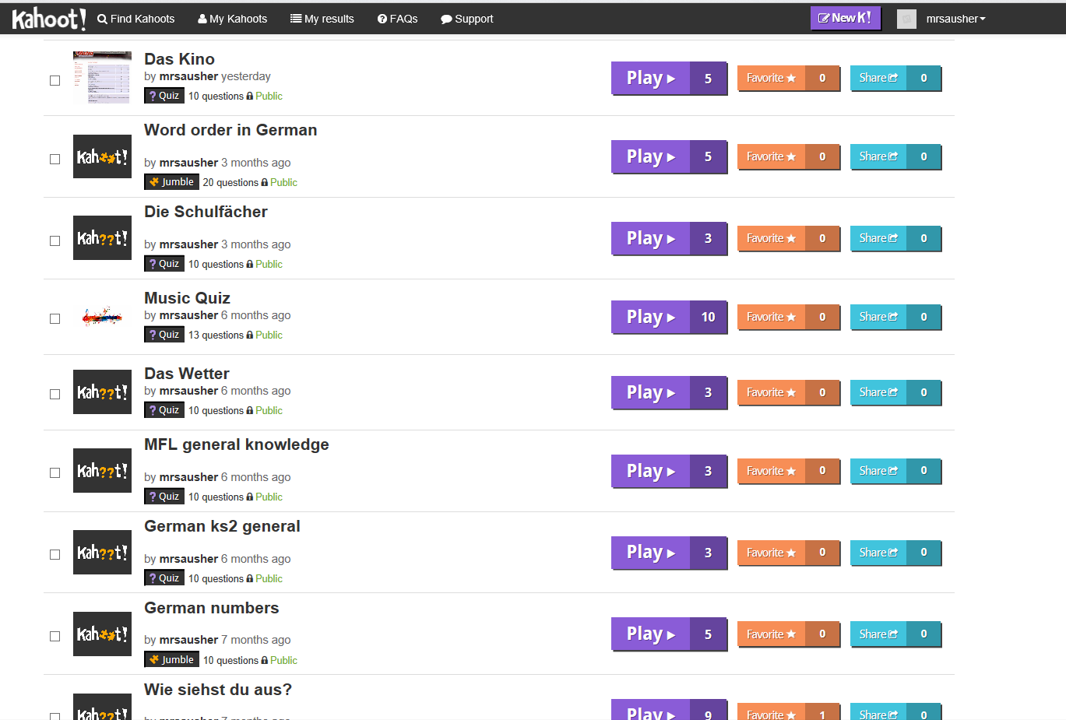 We also composed an email to our German partner school in Berlin:
Hallo!
Hier sind Fragen von St Oswald's über Kino in Deutschland…
1. What kind of snacks/drinks do you eat in the cinema?
2. Please tell us about different ticket prices and how you can book.
3. Who are famous German actors and which films are they in?
4. What are the cinemas like in Germany- are there different types eg with sofas and a bar or all seats in rows?
5. What are your favourite films of all time?
6. Please tell us the German words for the different genres eg horror, comedy, romance, action, animation etc.
7.Do you watch English films? How are they translated?
8. Do you have the same films as us or some German films too?
9. Do you have documentary films at the cinema?
10.  Do you have booster seats?
Vielen Dank
 **************************************************************************************************************************
Hopefully we will have some answers by next lesson.
Here are some words to be practising in the meantime:
der Schauspieler – actor
die  Schauspielerin- actress
das Kino- cinema
Krimi- crime film
Komödie- comedy
Romantik- romance
Dokumentarfilm- documentary
die Karte- ticket
Why not have a look at the websites of some real German cinemas?
Bis bald!
Frau Usher.