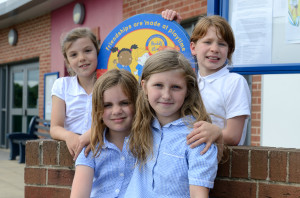 The School Council have been busy developing ways to build friendships at playtimes.
We have decided to create a Buddy Bench and have recruited a 'Buddy' from each class (KS1-KS2)
Look out for these people in the play ground, they will be the children in orange jackets wearing a friendly smile!!