Our German visitor, Francesco Roscino, has been here for the past two weeks and has taught us a great, catchy Italian song about a crocodile.
Here are some of the animals that featured in the song.  Can you remember how to say them?  Perhaps you could teach them to your family and play the beat the teacher game.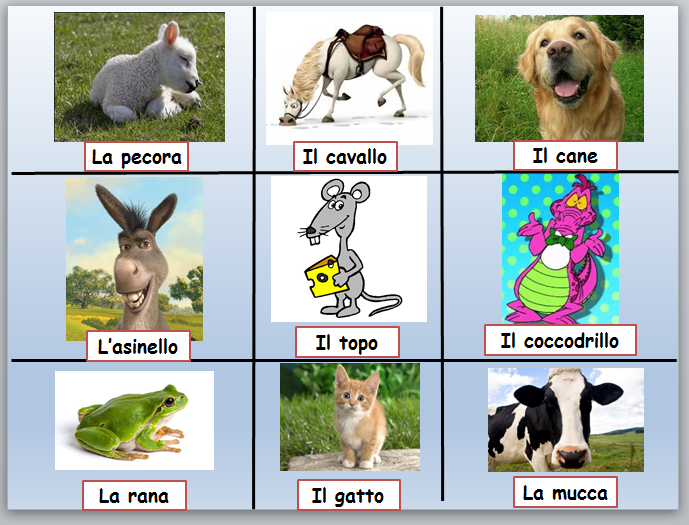 Many thanks Mr Roscino!
Here is the link to the song on YouTube. https://www.youtube.com/watch?v=woNyVWjndAQ