Welcome to Year 1 and 2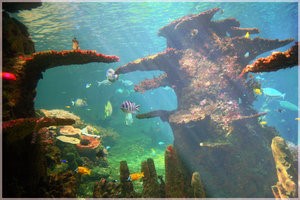 Welcome back to school for the final half term of this school year. This half term our topic is 'Under the Sea.'
We started this topic with an exciting sea creature art day on Monday morning. In a few weeks we are lucky enough to have the York Theatre Royal visiting us for an 'Under the Sea' drama workshop. Towards the end of this half term we will have a Pirate Day where the children will be asked to dress up as pirates and we have arranged a Pirate Puppet show to take the children on a swashbuckling adventure!
What can you do to help?
Please bring in any books or resources related to our topic to share with your class
Help your child to learn their weekly Maths Facts, practise their spellings and read with them at home.
Please ensure that your child has a labelled water bottle.
Ensure all uniform (including P.E. kit) is clearly labelled.
Visit Phonicsplay.com to help your child practise their phonics.
Play maths games on topmarks.co.uk or ictgames.com to develop your child's Maths facts.
Please also find below a list of Maths Facts that the Year 2 children need to know by the end of the year.