Welcome to Year 1 and 2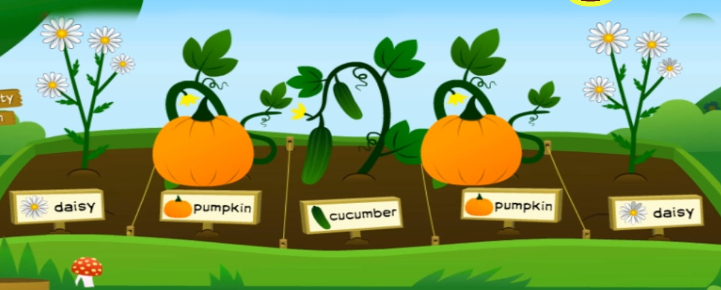 Welcome back to school for the final half term of this school year. This half term our topic name has been chosen by the children 'Seeds, Soil and Sunshine!'.  During this topic we will be looking closely at various fruits and vegetables and finding out how plants grow and what they need to survive. We will also be tasting and cooking different foods and exploring them with all of our senses. Please inform your child's class teacher if your child has any allergies that the school may be unaware of.
What will we be learning about?
To find out where fruits and vegetables come from
To code our own healthy eating computer games
To identify parts of plants and what they need to survive
To learn about the different food groups and the importance of eating healthy balanced meals
To create our own food pictures inspired by 'Giuseppe Archimboldo'
To read stories about food and growing plants
In Maths we will be:

using coins to make amounts and to give change.
identifying fractions of shapes and numbers
solving problems using our Mathematical skills
What can you do to help?
Please bring in any books or resources related to our topic to share with your class
Help your child to learn their weekly Maths Facts, practise their spellings and read with them at home.
Please ensure that your child has a labelled water bottle.
Ensure all uniform (including P.E. kit) is clearly labelled.
Visit Phonicsplay.com to help your child practise their phonics.
Play maths games on topmarks.co.uk or ictgames.com to develop your child's Maths facts.
Please also find below a list of Maths Facts that the Year 2 children need to know by the end of the year.