to Year 1 and 2
Welcome back to school! We hope that you have all had a lovely and relaxing half term. Our topic this term will continue to be "London's Burning". We had a wonderful time last half term learning about how the Great Fire of London began and now will be learning about what life was like after the fire. We will also be learning about Guy Fawkes and why Bonfire Night is celebrated.
What will we be learning about?
We will be learning about the history of Bonfire Night and will be creating our own Bonfire themed poems in English.
We will then become authors and write our very own story.
In Science, we will compare the suitability of everyday materials and learn about how we can change the shape of solid objects through squeezing, bending, twisting and squashing.
In D&T, we will be designing and making our own model fire engines. Thank you for all the donations of shoe boxes!
In Y1 maths, we will be learning about addition and fact families.
In Y2 maths, we will be learning to use an efficient method for addition and subtraction.
In R.E, we will be exploring the question 'Why does Christmas time matter to Christians?'.
P.E. will be on a Tuesday and Wednesday so please ensure P.E. kits (indoor and outdoor kits) are in school at all times.
Show and tell will continue to be on a Friday. If it is your child's turn, they will have a sticker in their planner. We ask that you e-mail a photograph which your child can talk about if you wish. Please do not send any items into school.
What can you do to help?
Reading
We ask that children please read at least three times a week. We will send two books home from school and ask that they are read twice (bands pink-orange) to develop fluency and comprehension skills. All children can still use their Bug Club log in from last year to access reading books online. Please record in your child's planner when they have read at home. Children will receive an owl stamp if they are listened to at least 3 times a week. On a Friday, reading books will be collected in so please make sure your child has their planner and reading book in school.
Maths
All Y2 parents/carers now have been sent a log in for Seesaw. Please use this to access suggested maths activities for your child's learning each week. It is really important your child attempts some of the activities to support their maths learning at school. It will either be example websites with games on, songs for your child to sing or practical activities they can do at home. It is really important to fill in the Seesaw consent form which has been emailed.
Spellings
Spellings will continue to be stuck in your child's planner (Y2 children only) each week for their spelling test on a Friday. These will be linked to the sounds/rules they are learning in phonics at school. Please support your child with practising these at home.
Dates for the Diary
10th November- Jane Leonard Visit
10th November- Flu Vaccinations
19th November- Children In Need
22nd November- Fire Safety Visit
6th December- Y1 YoYo Workshop
10th December- Christmas Jumper Day and Puppet Show
11th December- Outdoor Christmas Fair
15th December- Christmas Dinner
17th December- School closes for Christmas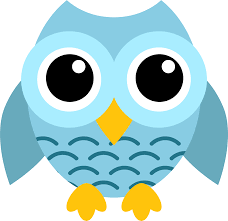 Please send your child to school each day with their planner, a coat and a named water bottle.
Thank you for all your continued support. Please email your child's class teacher if you have queries.
Mrs Griffiths, Miss Booth, Miss Slater, Mrs Houston and Mrs Hopwood.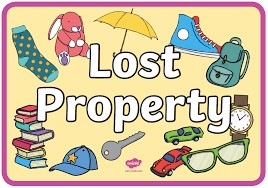 Please label all your child's belongings as we are accumulating a large pile of unnamed items in our lost property pile.