to Year 1 and 2
We hope you have had a restful Christmas during these very uncertain times. In light of the recent government announcement, we will now be moving our teaching and learning online. Home Learning videos will be provided to children via our blog https://blog.seesaw.me/ks1stoswalds and a Learning Grid for each week is available to download here .
What will we be learning about?
We are looking forward to our new topic "Explorers". Dinosaurs lived millions of years ago in the Mezolithic Era.This time period when dinosaurs lived is split into 3 time periods: Triassic period, Jurassic period and the Cretaceous period. We will be learning about these as well as the wonderful discoveries of William Buckland and Mary Anning.
We will be following a very exciting discovery in school! Following this, we are going to be writing our very own instructions about how to look after a dinosaur.
In science, we are going to be learning about different animal groups. We are going to look at comparing similarities and differences.
In Y2 maths, we will be learning about the value of different coins and how to make the same amount in different ways. Please help your child be practising coin recognition at home.
In Y1 maths, we will be recapping our number bonds to 10 and learning our number bonds to 20. We will continue to learn how to read and write numbers represented in different ways.

We will also offer a short weekly zoom meeting so your child has a chance to see their teacher and classmates for show and tell.
What can you do to help?
Each week, we will send out a KS1 learning grid with an overview of each lesson for that week. This will include: maths, writing, phonics, reading, P.E, topic, science and art. We completely understand that these are challenging circumstances but request children try to complete all the maths and writing activities alongside any of the science, topic, art or PE activities.
We would strongly recommend that children spend daily: 15-20 minutes for maths, 15-20 minutes for writing, 15-20 minutes for phonics and 10 minutes weekly for handwriting. Our teaching videos will be available daily on our blog.
Please encourage your child to read at least 3 times a week. You can create a free log in: https://home.oxfordowl.co.uk/reading/free-ebooks/
Due to all children not being able to return to school, please keep your child's reading books from schools safe until they can be returned.
We would really appreciate it if you could let us know if you are unable to access the resources via a tablet, iPad or laptop and/or if you need any additional support. We request that you send an email once a week to check in with your child's class teacher. Please feel free to attach any photos of their learning in your weekly email.
Visit these websites to help your child practise their Maths and Phonics skills:
Usermame:Jan21 Password:home www.phonicsplay.co.uk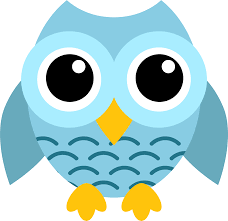 Stay safe and take care,
Miss Palfreeman, Miss Slater and Miss Booth