to Year 1 and 2
We hope you all had a wonderful half term and enjoyed some of the lovely weather. We are so excited for our final half term and all the fun learning we have planned. This half term we will continue our topic of The Secret Garden and have an exciting themed day on Tuesday 29th June.
What will we be learning about?
We are going to use our super scientific skills to help us write our own instructions explaining how to plant seeds. We also write a newspaper report using the story 'Jim and The Beanstalk'.
In science, we are going to be continuing our learning journey about plants. We will be learning about what plants need to grow.
In Y1 maths, we will begin learning about money and to tell the time.
In Y2 maths, we will be learning to tell the time, how to give instructions for position and direction and all about mass and capacity.
Please check your Seesaw account each Monday for maths activities your child can complete at home to support their learning.
We will be learning all about maps and how to use compass points in geography.
In R.E. we will be learning about the religion Islam and what Muslims believe.
P.E. will be on a Wednesday, Thursday and/or a Friday. Please ensure P.E. kits are in school at all times labelled with your child's name.
What can you do to help?
Reading
We ask that children please continue to read at least three times a week. We will now send two books home from school and ask that they are read twice (bands pink-orange) to develop fluency. Please can children can also then access Bug Club to read at least once a week. Then please record in their planner when your child has read at home. Children will receive an owl stamp if they are listened to at least 3 times a week. On a Friday, reading books will be collected in and quarantined. New, quarantined books will then be given out so please make sure your child has their planner and reading book in school.
Maths
We will continue to send out suggested activities for your child's maths learning each week via Seesaw. It is really important your child attempts some of the activities to support their maths learning at school. It will either be example websites with games on, songs for your child to sing or practical activities they can do at home.
P.E.
Your child will need to have an indoor and outdoor P.E. kit. Indoor kit needs to include: shorts, t-shirt and plimsols. Outdoor kit needs to include: long trousers, trainers, t-shirt and a jumper. Long hair must be tied back on P.E. days and earrings removed. Please ensure all P.E. items are named to prevent them becoming lost. We have a quite a big pile of lost property!
Spellings
We will continue to stick spellings in each child's planner. Please ensure your child has their planner and reading book in school each day.
Show and tell
Show and tell will continue to be on a Friday. If it is your child's week then we will place a sticker in their planner. Please do not send any items in but feel free to email photographs to your child's class teacher.
Dates for the diary
Tuesday 9th June- PSCO (Police Support Community Officer) to visit KS1
Thursday 17th June- Clean air day (non-uniform day- wear something green)
Tuesday 29th June- It's a Bug's Life Day (more information to follow).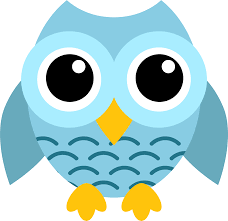 Thank you for all your continued support. Please email your child's class teacher if you have queries.
Miss Palfreeman, Miss Slater and Miss Booth